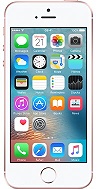 Wherever possible please contact your steward first (click here for your area's convener). The City of Edinburgh Branch Office is open 08.30 – 17.00 Monday to Thursday and 08.30 to 15.30 on Fridays. Tel: 0131 558 7488. Messages can be left outwith these hours or you can email us by clicking here.
You can also contact UNISON Direct on 0800 0 857 857 from 6am to midnight on Monday to Friday and 9am to 4pm on Saturday. Outside these times, you can leave an answerphone message or complete the online form and they will get back to you. See also important information for members registered with regulated bodies (eg SSSC)
The office details from 17 December 2019 are:-
UNISON City of Edinburgh
Local Government & Related Sectors Branch,
Douglas House,
60 Belford Road,
Edinburgh, EH4 3UQ
0131 558 7488

Bus:
13, (at the time of writing run by Edinburgh Coach Lines) approx. hourly to Belford Road (Bridge adjacent to office).
Lothian – 3, 4, 12, 44, 25, 26, 31, 33 West Maitland Street or Atholl Crescent (walk down Palmerston Place – 8 mins approx)
Lothian – 19, 36, 37, 41, 43, 47, 113 Drumsheugh Place (walk down Belford Road – 6 mins approx )
Tram:
West End then walk via Palmerston Place – approx 11 mins.
Parking:
There is limited on-street meter parking on Belford Road and Douglas Gardens and side streets.