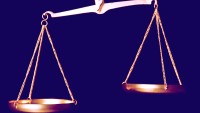 UNISON provides quality legal services for employment-related and non-work issues at no extra cost to members and their family. In fact, UNISON provides the broadest range of legal help to union members in the UK.
UNISON Scotland has entered into arrangements with Thompsons Solicitors to give branches access through the UNISONScotland office to local high quality employment advice. UNISON's Legal department, with an officer in Scotland, concentrates on issues which affect large numbers of members.
For employment matters you MUST contact the branch directly on 0131 558 7488 or email using the form here. A member must have joined at least four weeks before the incident or occurence that leads them to seek that assistance. Subscription payments must be up to date.
See also important information for members registered with regulated bodies (eg SSSC)
For details of all of UNISON's legal services click here for details on the UNISON UK site.
What do UNISON legal services cover?
Employment advice (you MUST contact the branch)
Personal injury service – covers any accident which happens either outside or in the workplace, including assaults at work and industrial disease claims as well as road traffic accidents and accidents on holiday.
Criminal Injuries Compensation Authority (CICA) claims for work-related injury due to a violent crime
Work-related criminal offences
Wills – free wills service for members, with reduced rates for family members;
Conveyancing – discounted for members and their family members;

Clinical negligence – free screening service to assess a potential legal claim for members affected by clinical  negligence for members and their family members.
Free legal advice on any non-employment issue from UNISON's lawyers. This service entitles you to receive a 30-minute telephone interview.