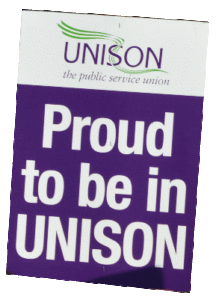 HEALTH & SOCIAL CARE ORGANISATIONAL REVIEW
As you may know by now, the Health & Social Care department is undergoing an organisational review as part of City of Edinburgh Council's Transformation Programme and also as part of Joint Integration with the Health Board.
UNISON members are advised to contact their reps. with any concerns and issues which may occur in their workplace during this period of change.
You should contact the UNISON steward below depending on which area you are based in:
LOCALITY
South West – Brian Crozier brian.crozier@edinburgh.gov.uk
North West – Murdo MacLean murdo.maclean@edinburgh.gov.uk
South East  – Kirsten Hey  kirsten.hey@edinburgh.gov.uk
North East  – Paul Flaherty  paul.flaherty@edinburgh.gov.uk
If you are based in the north west area, a meeting has been organised for 5 October between 2-3pm at West Pilton Gardens Social Work Centre to discuss the review.
Other meetings will be organised – further details will follow.
Yours sincerely
Murdo MacLean, Kirsten Hey, Brian Crozier, Paul Flaherty
Shop Stewards – Health & Social Care Shop Stewards Committee
UNISON City of Edinburgh