Resources for shop stewards and health and safety reps. See also the UNISON UK site here for lots more resources and support for activists.

Latest UNISON Scotland Briefings from the Bargaining and Campaigns Team. UNISON Scotland Briefings include Bargaining and Policy Briefings for branches on ...
More...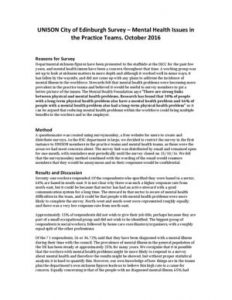 Health & Social Care Departmental sickness figures had been presented to the trade unions for the previous few years, and ...
More...