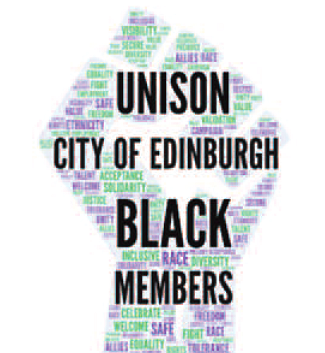 Black members in UNISON work to improve equality in the workplace and challenge racism and discrimination. There are Black Members committees and conferences at Scottish and UK level and provision for a Black Members group in the branch. We also have a Black members officer post. If you are interested in becoming involved, contact the branch here.
In UNISON, Black is used to indicate people with a shared history. Black with a capital 'B' is used in its broad political and inclusive sense to describe people in Britain that have suffered colonialism and enslavement in the past and continue to experience racism and diminished opportunities in today's society. Black members have many of the same concerns as other members regarding access to employment, pay, promotion and training. However, racist discrimination can deepen the impact of problems faced in the workplace.
Updates | UK Black Members | UNISON Scotland Black Members

Black Members officer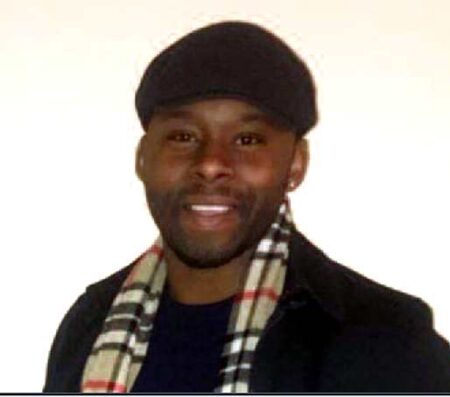 The branch's interim Black members' officer (to be confirmed at the 2021 AGM) is Bobby Nwanze.
He says: "I am committed to fighting for a better diverse future from top to bottom. I have been the victim of racism and discrimination and I never want anyone of any ethnic race go through what I have went through mentally, physically and emotionally.
"I have worked for the City of Edinburgh Council (CEC) since August 2012 and recently set up the BAME Colleague Network. I aim to challenge and, where necessary, change the way things are done within the CEC. I want to harness the power of UNISON to make sure that our black members' voices are heard, and their stories are shared. I am proof that my community can make it in the CEC and I'm keen to hear from people who want to make a difference."
Contact the Black members' officer via the branch here.

Updates