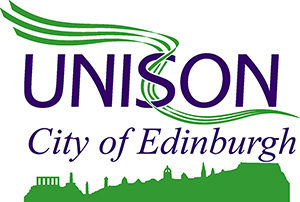 As the City of Edinburgh Council announces 500 staff will go on furlough, UNISON has stepped up to ensure they are protected and has called for long term investment to protect local jobs and services after years of cuts.
Tom Connolly, UNISON City of Edinburgh branch secretary, said: "Our members have responded heroically to the challenges posed by the COVID-19 crisis – providing support to the most vulnerable members of our communities, looking after the children of key workers and collecting our refuse to name but a few examples.
The union has ensured that furloughed staff will continue to get full pay and pensions contributions.
Tom Connolly added: "It is regrettable that UNISON members may be finding out about the councils furlough announcement through the media. The unions had initial contact from the employer on Monday 8 June about the proposal to furlough groups of staff. Immediate reassurance was sought and given that every member of staff would continue to receive full pay, full pension contributions, and all other benefits associate with their job during the period of furlough.
"It was also recognised that by using the furlough scheme in what had to be specific income generating sectors, and had needed to closed down due to COVID-19, the council would benefit financially by the sum of £500,000 . We continued in dialogue with the employer up to late on this afternoon and are fully confident that our members affected will be fully protected, we would accept nothing less.
"What is clear, our council has suffered year in and year out from the constant cuts to funding from both the Westminster austerity agenda and real term cuts to local government funding from the Scottish government. The huge responsibilities placed on local government by the pandemic has massively impacted on an already precarious financial position.
"The issue of funding for council services now and in the future must be addressed and all costs associated with the provision of added services resulting from COVID-19 should be fully met by the Scottish Government.
"As we begin to move out of lockdown our communities will need even more support than ever before. Only sustained long term investment will protect jobs and services at Edinburgh City Council."
"Negotiating on behalf of and supporting our members during this time of crisis has been of paramount importance to UNISON and that is what we will continue to do."
See also https://www.unison-scotland.org/councils-furlough-schemes-must-not-be-a-waiting-room-for-redundancy/
ENDS