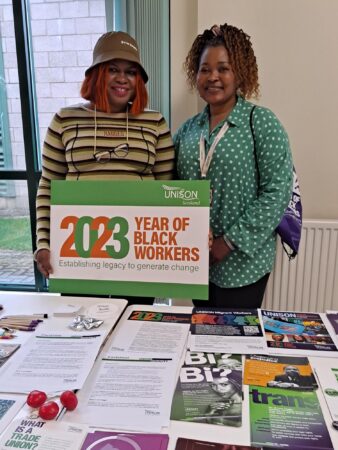 The branch held its latest campaign stall on Wednesday 27th September, at the Northwest Locality Office in Pilton.
We prioritised our ongoing Pay and Year of the Black Workers Campaign as the stall coincided with the second day of strike action by UNISON support staff in schools and attached Early Years Centres. Our members are taking industrial action in 24 of the 32 Scottish Local Authorities for an improved pay offer for all council staff.
As well as lively picket lines outside the majority of our schools, the 3-days of action taken on the 26th-28th  September, included a huge demonstration and rally outside the Scottish Parliament on the 27th September, sending a clear message to the Scottish Government for more funding.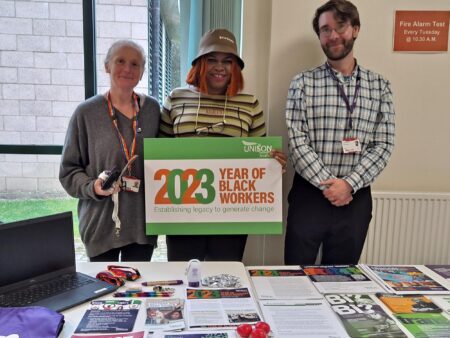 The latest under inflation pay offer will go out to a consultative ballot, with a recommendation to UNISON members to reject. Members are encouraged to return your ballot immediately with a NO vote.
Promoting UNISON's Year of the Black Workers campaign continues to gain support and the branch is looking to set up a Self-Organised Group (SOG), led by Isabella Ebiye Ingibina, branch Black Members Officer.  My thanks to Isabella and Kyle Bellamy, Service Conditions Officer, for assisting on the stall.
Ian Mullen
Branch Education Officer