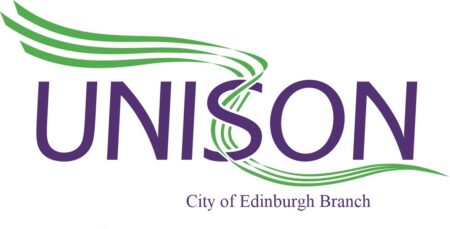 UNISON City of Edinburgh branch strongly disagrees with the Scottish Local Government Committee's recommendation to accept the new pay offer. This opinion is shared by you the members, who have inundated us with emails and phone calls expressing disappointment in this offer. We are entitled to express a different position under our trade union's democratic structures.
The backdating for all to April 2023 (at a cost of £17m across Scotland) and the £15 hourly rate statement from Cosla were welcome additions that were secured by you standing shoulder to shoulder with your colleagues. However, these "new" offers remains well below the inflation rate for the vast majority of workers and don't go far enough to address the current and continuous pressures that the lowest paid endure. It is worth noting that there is no significant difference from the previous offer made that 90% of UNISON members rejected a few weeks ago.
Throughout these talks Cosla's performance as an employer organisation has been woeful. They have failed to meaningfully consult and their decision to implement the majority of the pay deal during UNISON Scotland's consultative ballot was shameful. The disregard they showed to you and your colleagues has also been appalling.
Despite these complications we must remember what we have achieved so far. UNISON, as the largest trade union, should be looking to continue this winning streak. So, UNISON City of Edinburgh branch stands by our members and encourages you to vote REJECT in the consultative ballot and support a return to strike action.
Local Government Committee Position
UNISON Scotland's Local Government committee is recommending members vote to accept this offer as the committees feels it is the best offer we will achieve through negotiation.
City of Edinburgh Branch Position
UNISON City of Edinburgh Branch is recommending members vote to reject the offer in the consultative ballot and support a return to strike action in pursuit of a better pay award.