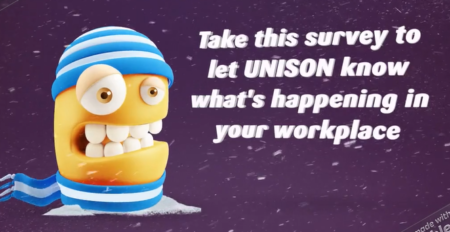 UNISON's Social Work Issues Group is building a campaign amongst our Social Work members to challenge local authorities, Scottish Government and the Chief Social Worker in Scotland and stop the cuts to vital Social Work Services and the impact these cuts have had on the health and wellbeing of our members in Social Work Teams across Scotland.
The Social Work Issues Group are fully committed, in ensuring as many members and non (potential) members complete the Survey that has been devised to catalogue the many issues which Social Work staff are facing on a daily basis.
The first stage of the campaign is the survey itself:
https://www.surveygizmo.eu/s3/90159636/Damage-Report-Social-Work-Teams
It is important to emphasise that all the information given in the survey will be confidential. We will use some of the quotes in the report but they will not identify the respondent. The survey will close on 30th September.
We hope that you will embrace this SWIG initiative and encourage and cajole as many of your colleagues to complete the survey and support our campaign.