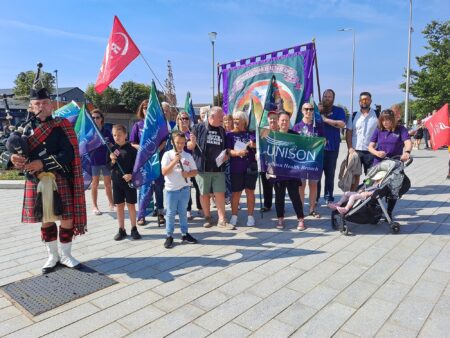 Trade Unions in Communities (TUIC) activists from UNISON, Unite and RMT joined the local community of Craigmillar and Niddrie at their annual community festival on Saturday 13 August.
The march ended outside the East Neighbourhood Office where we heard speeches from local community group leaders, local MSP and Derek Durkin, UNISON Lothian Health Branch, TUIC Secretary. Derek's rousing speech included the TUIC priorities, working within local communities, Cost-of-Living Crisis and industrial action being taken by RMT, CWU and local authority workers.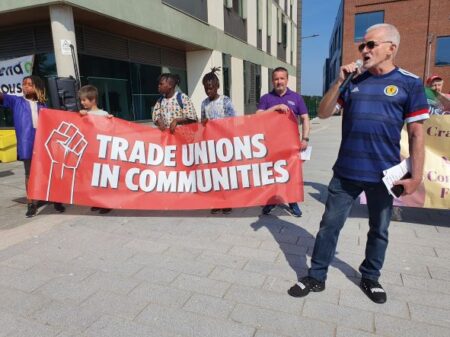 The TUIC have been working with local community groups in the area as we wait to hear from the council about our new Craigmillar HUB. Well done to the organisers, it was a great event with stalls, food, and plenty activities for the kids.
Ian Mullen, TUIC, Trade Union Liaison Officer