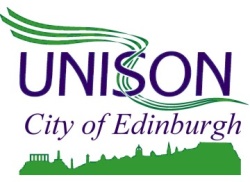 The UNISON City of Edinburgh branch office is moving to new premises at Douglas House in Belford Road, Edinburgh in December 2019.
To facilitate our move the current office will be closed on Tuesday 17 and Wednesday 18 December 2019. In addition we don't expect our systems to be fully operational in the new office until 20 December.
For urgent issues in the meantime, please telephone UNISON direct on 0800 0 857 857,  email messages can be left at branchoffice@unison-edinburgh.org.uk messages will only be checked periodically. We apologies for any inconvenience this may cause.
Our new address is
UNISON City of Edinburgh Branch,
Douglas House,
60 Belford Road,
Edinburgh, EH4 3UQ
Our phone number will remain the same (0131 558 7488) and you can continue to email us at branchoffice@unison-edinburgh.org.uk
Bus:
– Belford Road (Bridge adjacent to office):  13, Edinburgh Coach Lines approx. hourly.
– West Maitland Street or Atholl Crescent (walk down Palmerston Place – 8 mins approx): 3, 4, 12, 44, 25, 26, 31, 33
– Drumsheugh Place (walk down Belford Road – 6 mins approx ): 19, 36, 37, 41, 43, 47, 113
Tram:
West End then walk via Palmerston Place – approx 11 mins.
Parking:
There is limited on-street meter parking on Belford Road and streets off Palmerston Place..
 Check https://unison-edinburgh.org.uk for updates.