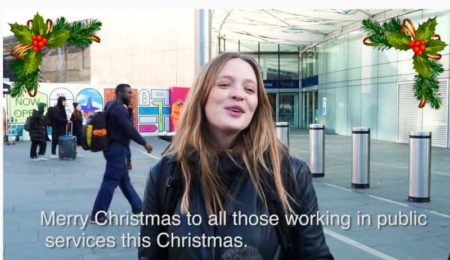 … and especially to those working to keep Edinburgh's essential services going over the holiday.
Roads workers, residential care workers for adults and young people, emergency social workers, and social care workers are among the hundreds of Edinburgh Council and associated bodies' UNISON members who will be working over the holiday to keep people safe and the city ticking over.
And you are appreciated as these video messages from the public show…  https://www.youtube.com/watch?reload=9&v=m-jh6xSeMd4&feature=youtu.be
Members of the public have given their messages of thanks to public sector workers who keep essential services running over the Christmas holidays.
The people asked to contribute to the film were overwhelmingly grateful to everyone who keeps our public services running.
Watch the film, above, to see exactly what they had to say.