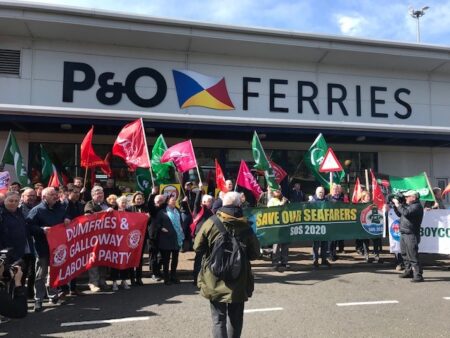 The Edinburgh TUC was represented at the Cairn Ryan blockade on Friday 8th April which was convened by the RMT.
The RMT is considering having another blockade on Friday 22nd April 2022. The Edinburgh TUC have been asked to run a coach through to Cairn Ryan. The journey will take about three hours so the coach will have to leave sharp at 9am. The coach would return to Edinburgh at around 5 pm.
Please get in touch with Ian Mullen at branchoffice@unison-edinburgh.org.uk if you would be interested in booking a place on the coach.