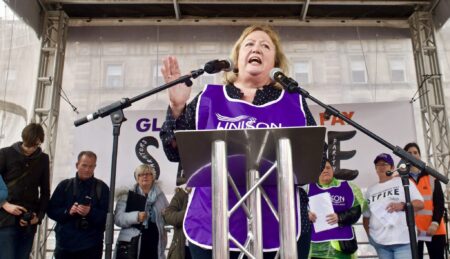 Join Christina McAnea, UNISON General Secretary, to launch UNISON Scotland's Local Government targeted ballot for strike action on Wednesday, 1st September at 6pm.
Christina will formally launch the pay ballot at a live streamed pay rally. Sign up for the event here
UNISON is leading the fight for fair pay for all local government workers. From 1st September we will launch a formal industrial action ballot of a select groups of workers: school cleaning, school catering, school janitorial and those working in waste and recycling services.
We look forward to seeing you. UNISON members are worth more.
For more information please see our campaign page
And see our campaign resources page.