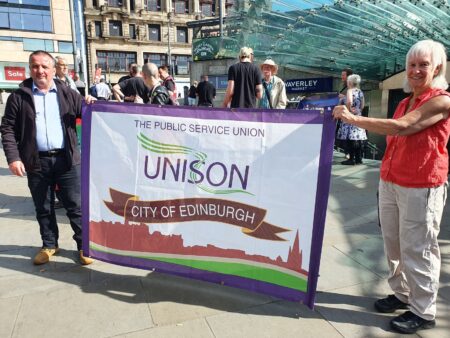 It was great to see so many comrades from different trade unions and campaign groups supporting CWU Crown Post Office workers on Monday 11 July 2022, in their ongoing dispute over pay.  
It is an absolute disgrace that these workers have not had a pay rise for two years, while their employer makes millions in profit.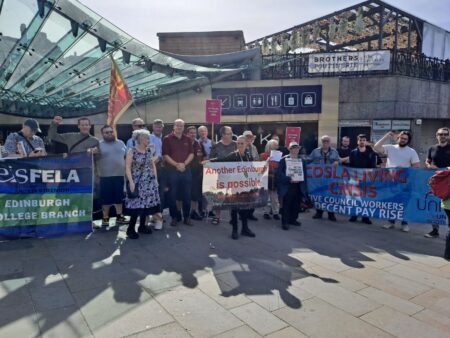 It further emphasises the need for substantial public sector pay increases to reduce the impact of the current cost of living crisis. The increased use of food banks, child, and adult, working poverty is not acceptable in today's society.
As a collective we have allowed consecutive governments to dictate to the labour movement. It's now time that the leaders of the trade union movement use their platform to initiate a national campaign to have the draconian anti-trade union legislation abolished once and for all.
The UK Government has created this problem and it's time for them to all go along with Boris. UNISON offer our support and solidarity to all our brothers and sisters in dispute.
Ian Mullen
Health & Safety Officer