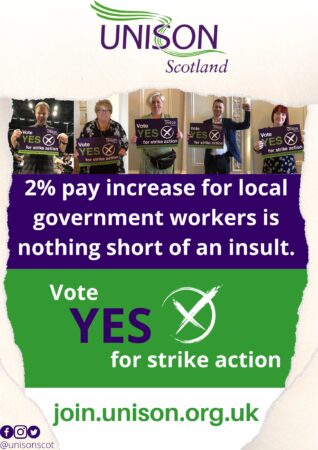 If you have not already done so there is still time to post off your ballot paper.
The ballot closes on Thursday 26 July 2022.
Across Scotland and the UK, trade union members are making it clear to their employers that working class people have had enough of unacceptable below inflation pay offers.
Let us show our employer that you feel the same and you will be prepared to take action to defend your living standards.
UNISON's Local Government Committee have committed to providing full take home pay for all striking workers, so you don't lose out for taking action.
If you need a new one there is still time to get one – call 0800 0 857 857.
Please encourage your colleagues to post off their ballot paper.
Tom Connolly
Branch Secretary