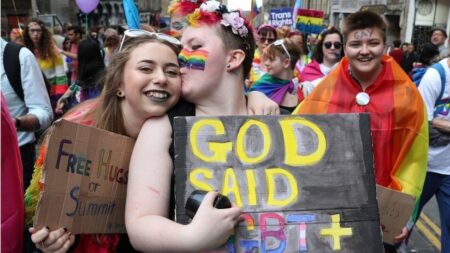 Saturday 25 June – the sun is 'oot' – and so too the Pride marchers! And in what style! Anyone who's marched Pride, knows the incredible vibe. But there's something special this year – something beyond post-Covid freedom…
My take – it was the wonderful coming together of all the diversity that's Pride. Of people being themselves – and enjoying everyone else's uniqueness – and spirit.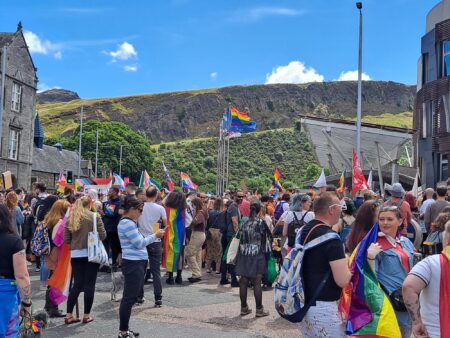 That's how it should be: appreciation not prejudice; love not hate; support not judgement. But for all the steps forward there's the inevitable steps back – around the world but also right here. I know supposedly enlightened workplaces, where Trans colleagues fear the consequences of coming out.
So, I want to recruit you! Either as a member of a UNISON self-organised group (women, Black, different abilities, LGBT+, young people), as an equality/diversity ally – or into one of our Branch equality reps and officers. So don't just stand there, give me a shout!
Don Naismith (he/him)
LGBT+ officer