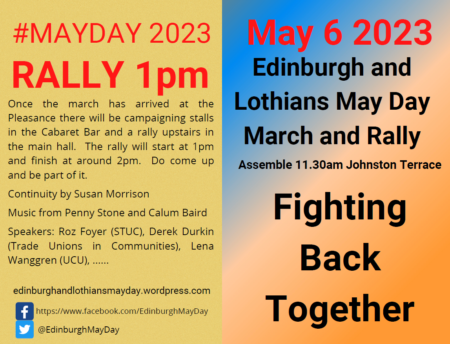 Edinburgh's May Day rally will take place on Saturday 6 May 2023, assemble 11:30am at Johnston Terrace. Please come along and join hundreds of trade union and campaign group members celebrate international workers day.
Once we arrive at the Pleasance, we will hear speeches from: Roz Foyer (STUC), Derek Durkin (Trade Unions in Communities), Lena Wanggren (UCU) and others.
Bring your family and friends along to this celebration.