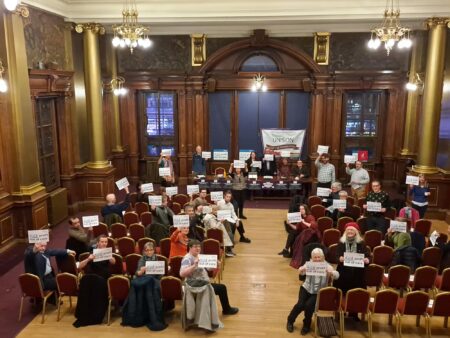 Congratulations to Edinburgh Trade Union Council who held a very successful public meeting on the "Social Care Crisis" at the City Chambers on Tuesday 6 December 2022.
The timing of the event could not have come at a better time as there is increased opposition to the Scottish Governments National Care Service Bill and the Edinburgh Integrated Joint Boards decision in June 2021, to close five council run Care Homes.
Speakers included Stephen Low, UNISON Policy Officer, Nick Kempe, Common Weal, Cllr Tim Pogson, Labour and Cllr Claire Miller, Green Party, amongst others.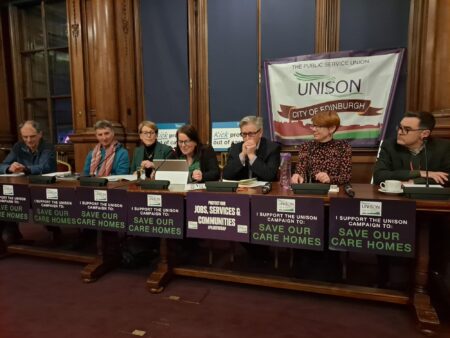 Prior to the start of the event attendees were asked to hold up UNISON placards saying "Kick Profit Out of Care" sending a direct message to the Scottish Government and the Integrated Joint Board.
This was the first time that the Edinburgh TUC had live streamed an event on the council's webcast site, please see the below link:
https://edinburgh.public-i.tv/core/portal/webcast_interactive/727941Webcast?fbclid=IwAR1V_6pYp1gQhOuqDgTbtpa2A569RmCynsccHMqGzUByrKrR6xsIYk8TS4k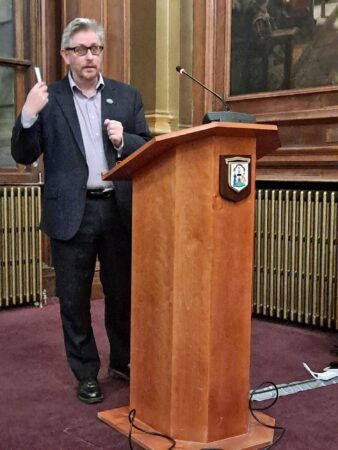 A question-and-answer session was held following the speakers and concluded with closing remarks from Des Loughney, Edinburgh TUC Secretary.
Ian Mullen
UNISON City of Edinburgh Branch & Edinburgh TUC Executive