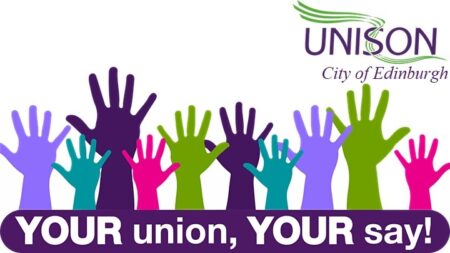 Even with the challenges associated with COVID-19 and having to organise everything online our Aggregate AGM meetings on 2nd and 3rd March 2021 went ahead and we did meet our required quorum. Thank you to all who managed to attend and enabled us to move forward over the coming  year.
The combined voting from both meetings on rule changes resulted in these being passed by the two thirds majority needed, the policy motions were overwhelmingly carried, and the meetings also confirmed the appointments of the branch officers.
Work on implementing the changes and acting on the motions will now begin.
With your support we will continue to campaign against the cuts and challenge any attempts to cut our pay, negatively change to our terms and conditions or reduce services and of course represent members in individual and collective cases.
Our role is to protect and improve members pay and conditions, defend our services, and protect our members through individual and collective cases, there are many examples of us managing to do just that.
Please consider becoming a shop steward or a health and safety representative. Alternatively become a workplace contact, get involved in our campaigns or self-organised groups. Encourage a work colleague to join.  Let us build a branch that reflects the membership throughout our structures.
It is only through our combined efforts that we will build our strength, it helps us campaign and organise for what is right and be able to face up to any challenges that come our way.
A big thank you to all members, our branch activists, and our paid staff who have risen to the challenge during these unprecedented times.
Kirsten Hey, Branch President
Tom Muir, Branch Chair
Tom Connolly, Branch Secretary