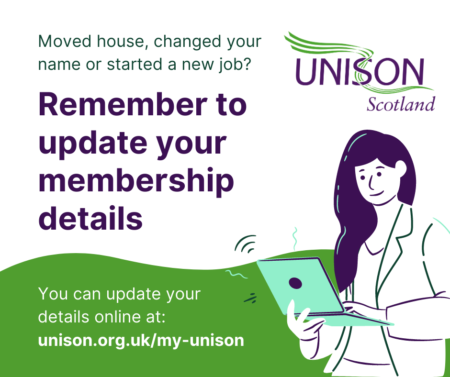 There is a local government ballot and strike brewing over pay. Plans are subject to change, but this email is to just to update members and encourage you to make sure your details are correct. Particularly school staff, please make sure we have personal contact details for you and not just a work email address.
You can check & update your details here: https://www.unison.org.uk/my-unison
At the moment UNISON's local government committee is currently planning for two waves of strike ballots – the first wave is planned to impact the World Cycling Championships and the second will target Schools.
Wave 1
Workers who are involved with the delivery of the 2023 World Cycling Championships which is being held in various parts of Scotland
Workers in Stirling, Perth, Glasgow & Highlands will be balloted.
Any action would be on 2 /3 August
World Cycling event is 3-14 August
Wave 2
Schools support staff all over Scotland will be balloted from 31 July – 25 August with proposed action starting 21 September
We will host further briefings, plan members meetings and provide more info in due course.
Get involved:
 If you would like to get more involved around trade union campaigning, please get in touch with the branch: branchoffice@unison-edinburgh.org.uk
More info:
 World Cycling Championships 2023 set for disruption as UNISON announces strike ballot – https://unison-scotland.org/world-cycling-championships-2023-set-for-disruption-as-unison-announces-strike-ballot/
COSLA's refusal to approach the Scottish government to help fund fair pay for council workers is outrageous, says UNISON – https://unison-scotland.org/coslas-refusal-to-approach-the-scottish-government-to-help-fund-fair-pay-for-council-workers-is-outrageous-says-unison/