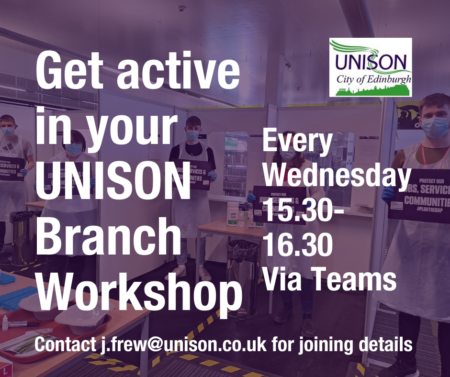 Do other staff come to you and ask your advice? Would you like the opportunity to make a difference in your workplace?
Come along to one of our workshop sessions and find out how you can become active in UNISON!
Every Wednesday from 3.30pm to 4.30pm we will be running Intro to UNISON meetings.
If you fancied getting more involved with the branch and wanted to find out more, this is your chance!
For more information fill out the form below or email: j.frew@unison.co.uk for joining details.