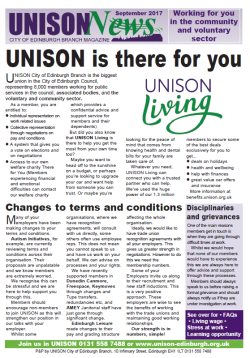 News and information for members in the voluntary and community sector and associated bodies September 2017.
UNISON is there for you – representation and welfare
Changes to terms and conditions
Disciplinaries and grievances
Living wage and fair conditions
Stress at work: Employers have duty of care
YOUR RIGHTS AT WORK Frequently asked questions
Interested in learning?
Your contacts
Why not ask a colleague to join?