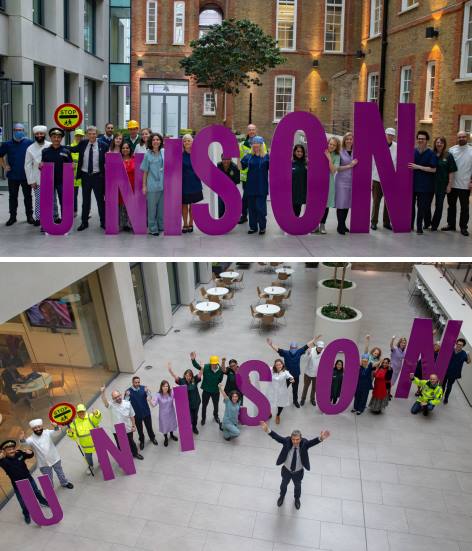 UNISON has turned November into Grovember. We're welcoming new members to Britain's biggest union – and thanking existing members – with exclusive money-saving offers. And there's a chance to win £1,000 in time for Christmas if you recruit a friend. Click here for full details on the UK site.
UNISON is now, officially, the UK's largest union. We've come through the toughest years of public service cuts and kept our union strong.
At a time when we might have expected to see a collapse in membership, UNISON has held steady. We did that by keeping our focus on what's important to members, fighting for their jobs and their pay and high-profile campaigning.
We've minimised the impact of austerity by recruiting more strongly than ever before, but job losses have still meant membership losses. However, now we have the chance to turn the tide – and grow our union.
During the month of November – renamed Grovember in UNISON – the union's reps will be working hard to attract new recruits in every town and city across the UK. Click here for full details on the UK website.